Ron Terada
BBQ Beer Freedom
September 29–November 11, 2023
Opening reception is Thursday, September 28, 6–8pm




Images of the present are categorized by their fluidity and mutability. Captions and contexts are constantly shifting as original sources are lost, and intended audiences are intercepted almost as a matter of course. Images must contend not only with their own indeterminacy, but also with the media platforms used for dissemination, where metrics of engagement are highest when eliciting outrage, division, and fear. Culture wars rage in forums and feeds with occasional flashpoints in the streets, contestations over the developing story of history. What kind of picture could capture this moment when representations are at war with themselves?
Ron Terada's BBQ Beer Freedom is an exhibition of slick black-on-black paintings depicting appropriated protest slogans. Taken from recent right-wing demonstrations, these slogans are formatted in a blocky collegiate typeface amidst fields of five-pointed stars. Most strikingly, the text is revealed through matte charcoal paint contrasted against a glossy tar black. To read these words, the viewer must move across the canvas's surfaces, finding angles at which the black-on-black contrast is most legible, all the while contending with their own distorted reflection.
This rendering technique marks a decisive separation from the slogans' sources, which often appear in meme formats designed for maximal impact. The typeface, Summit Regular, is borrowed from one of the source photographs—collected as offset prints on newsprint at the rear of the gallery. Terada's use of the font across all the paintings is reminiscent of college sport lettering: the blocky phrases (which repeat loaded words like 'guns,' 'MAGA,' and 'woke') serve to foment team spirit in the spectator sport of the culture war.
By bringing the ammo of sectarian conflict into dialogue with team sports, Terada highlights the in-group/out-group nature of representations in the political arena. All symbols—whether in art, politics, or journalism—necessitate simplification and exclusion in order to effectively represent larger ideas. In this way, the paintings' numerous star icons not only underscore the jingoistic nature of the depicted rallying cries, they also read as asterisks, marks of censorship that stand-in for all that must be excluded or othered in order to produce in-group coherence. Therefore, a statement like 'GUNS SAVE LIVES,' in Terada's appropriation, becomes riddled with footnotes, each pentagram a redaction: 'GUNS****** SAVE****** LIVES.'
As the typeface alludes to team sports and jersey lettering, we are also prompted to consider the psychological dimension of this conflict: How does an individual fan (or fanatic) come to identify themselves with the performance of a team or political party? Are they motivated by a desire to win or the desire to make others lose? Under Terada's brush, slogans become flags, representing policies of ideological nations where distinctions between personal beliefs and civic governance have wholly disintegrated.
Staring at the black-on-black paintings, it will no doubt occur to some viewers to also ask: Can irony exist when divisive information circulates with such speed that only superficial readings are possible? Does a shift in context, such as an art gallery, allow prejudicial or conspiratorial sentiments to open up to different kinds of readings? They are fair questions, ones that change by virtue of the time given to contemplate them. Despite the content remaining unedited from its origins in extremist demonstrations, these images no longer draw power from their circulatory ability, nor their association with fearful masses. Terada's paintings depict our unfurling history, illustrating the wartorn web of social networks. As context fades and new readings emerge with time, the painting will remain: barbecue, beer, and freedom for all.
We are pleased to welcome visitors Wednesday–Saturday, 12–5pm

Office hours Tuesday–Friday, 9am–5pm
Wheelchair entrance is available

950 East Cordova Street
Vancouver, British Columbia
V6A 1M6 Canada
+1 604 736 1554
gallery@catrionajeffries.com
instagram/catriona.jeffries
Catriona Jeffries Owner, Director
Samara Aster Associate Director, Collections
Asia Jong Gallery Manager
Steven Cottingham Visuals and Communications
Garnet Dirksen Head Preparator and Registrar
Wakana Shimamura Preparator
Paul Dhaliwal Finance
Rachel Topham Photography Documentation
Scott Ponik Design
Mailing List
Exhibition History
Judy Radul, Andrew Yong Hoon Lee, Steven Cottingham
Where the echoes cannot end
September 15, 2023
Steven Cottingham
Chain–link
July 21, 2023
Brenda Draney
Unfinished Business
May 26–July 8, 2023
Damian Moppett
Half Life
March 24–May 6, 2023
Rebecca Brewer
Eidetic Cloud
January 27–March 11, 2023
Tanya Lukin Linklater
breath ,' echo
November 12, 2022–January 7, 2023
Jerry Pethick
'How specialized are our interpretations of the world?'
September 16–October 29, 2022
Janice Kerbel
Speech! Fight!
Speech! Fight!
May 28–June 25, 2022

Valérie Blass, Laurie Kang, Christina Mackie, Liz Magor
Do Redo Repeat
March 19–May 7, 2022
Brenda Draney, Tanya Lukin Linklater
The best stories I know come from late night car rides or kitchen tables.
January 29–March 5, 2022
Raymond Boisjoly
🕸Some Number of Things🕸
November 6–December 18, 2021
Abbas Akhavan, Geoffrey Farmer, Rochelle Goldberg, Kapwani Kiwanga, Duane Linklater
Unseeable
Sept 18–Oct 23, 2021
Charmian Johnson
May 29–July 3, 2021
Ian Wallace
In the Museum
April 10–May 22, 2021
Damian Moppett
Vignettes
February 13–March 27, 2021
Liz Magor
Downer
December 5, 2020–January 30, 2021
Duane Linklater
primaryuse
October 24–November 21, 2020
Elizabeth McIntosh
Mom or Mother
September 12–October 10, 2020
Valérie Blass
La poudre aux yeux: Of smoke in mirrors
May 23–June 27, 2020

Ashes Withyman
Some kind of doctor receiving thunder
February 8–March 14, 2020
Abbas Akhavan
They asked the fox, "Who is your witness?"
He said, "My tail."
November 23, 2019–January 18, 2020

Christina Mackie
September 21–November 2, 2019
Rochelle Goldberg
May 25–July 20, 2019
gatekeepers
Abbas Akhavan, Valérie Blass, Raymond Boisjoly, Rebecca Brewer, Trisha Brown and Trisha Brown Dance Company, Chris Burden, Raven Chacon, Geoffrey Farmer, Hanne Darboven, Marcel Duchamp, Kasper Feyrer, Alex Frost, Cynthia Girard-Renard, Rochelle Goldberg, Dan Graham, Brian Jungen, On Kawara, Janice Kerbel, Christine Sun Kim, Duane Linklater, Tanya Lukin Linklater, Christina Mackie, Myfanwy MacLeod, Liz Magor, Elizabeth McIntosh, Damian Moppett, Stephen Murray, Kate Newby, Jerry Pethick, Eileen Quinlan, Judy Radul, Aurie Ramirez, Rob Renpenning, Marina Roy, Kevin Schmidt, Nick Sikkuark, Michael Snow, Ron Terada, Calder Tsuyuki Tomlinson, Ian Wallace, Nicole Wermers, and Ashes Withyman
Unexplained Parade
February 9–May 11, 2019
Judy Radul
Words No Pictures Pictures No Words
May 11–June 16, 2018
Kasper Feyrer
Background Actors
March 16–April 21, 2018
Rebecca Brewer, Rochelle Goldberg, Charmian Johnson, Christina Mackie
Nature
January 26–March 3, 2018

Elizabeth McIntosh
ISLANDS
November 17–December 22, 2017
Ron Terada
TL; DR
September 15–October 28, 2017
Elizabeth McIntosh, Monique Mouton, Silke Otto-Knapp
May 26–July 8, 2017
Ian Wallace
Street Floor Table Page Wall Canvas, 1969–2017
March 31–May 13, 2017
Ashes Withyman
Bullae
March 10–18, 2017
Geoffrey Farmer
The Big Kitchen
January 14–February 25, 2017
Rebecca Brewer
The Holding Sky
November 12–December 17, 2016
Raymond Boisjoly
September 16–October 29, 2016
Damian Moppett
May 6–June 25, 2016
Liz Magor
March 5–April 23, 2016
Brian Jungen
January 22–February 27, 2016
Valérie Blass
To only ever say one thing forever the same thing
November 21, 2015–January 9, 2016
Janice Kerbel
Score
September 12–October 24, 2015
Liz Magor, Jerry Pethick, Ron Tran
A view believed to be yours
May 15–June 27, 2015
Myfanwy MacLeod
TELL HER NOTHING SHE TELLS ALL
March 21–May 2, 2015
Ian Wallace
The Construction Site
January 17–February 28, 2015

Duane Linklater
But the sun is up and you're going?
November 15–December 20, 2014

Ron Terada
Jack
September 19–October 25, 2014
Jerry Pethick
Where sidewalks leap upon the table: works on paper 1966–2000
May 24–June 28, 2014
Rebecca Brewer
The Written Face
March 29–May 10, 2014
Geoffrey Farmer
The Grass and the Banana go for a walk
February 8-March 15, 2014
Ashes Withyman
Household Temple Yard
November 26, 2013–January 11, 2014
Damian Moppett
Salute
September 20–November 2, 2013
Brian Jungen, Duane Linklater
Modest Livelihood
June 7–July 20, 2013
Andrea Büttner, Joëlle de La Casinière, Ashes Withyman
April 26–June 1, 2013
Raymond Boisjoly
March 1–April 13, 2013
Liz Magor
I is being This
November 16–December 22, 2012
Christina Mackie, Jerry Pethick
Bigger than a book, wilder than a tree
September 14–October 27, 2012
Judy Radul
April 27–June 9, 2012
​​​​​​​​Kasper Feyrer
Alternatives and Opportunities
March 2–April 14, 2012
Ian Wallace
Masculin/Féminin
January 13–February 18, 2012
Ulla von Brandenburg, Guy de Cointet, Geoffrey Farmer, Janice Kerbel, Daria Martin, Judy Radul
People Things Enter Exit
October 28–December 10, 2011
Ron Terada
Jack
September 3–October 8, 2011

Robert Kleyn
Works 1969–1983
May 20–June 25, 2011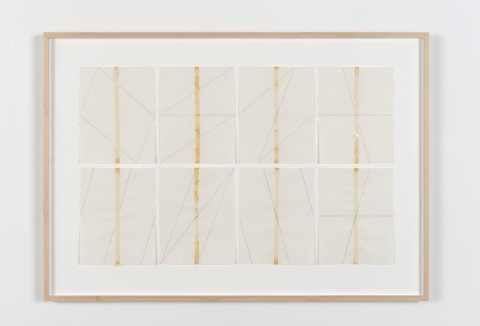 Arabella Campbell
March 25–April 30, 2011
Alex Morrison
February 3–March 12, 2011
Brian Jungen
November 19, 2010–January 15, 2011
Kevin Schmidt
September 17–October 23, 2010
Damian Moppett
The Sculptor's Studio is a Painting
May 21–June 26, 2010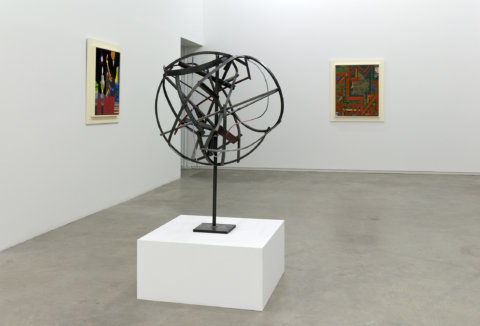 Geoffrey Farmer
The Surgeon and the Photographer
January 29-March 6, 2010
Myfanwy MacLeod
Gold
November 6–December 12, 2009
Ian Wallace
Works 1970–1979
September 18–October 24, 2009
Brian Jungen, Rebecca Belmore, Myfanwy MacLeod, Kevin Schmidt, Alex Morrison, Sam Durant, Ron Terada, Geoffrey Farmer, Jin-me Yoon
Loaded
May 15–June 20, 2009
Christos Dikeakos
March 26–April 25, 2009
Ashes Withyman
Uncertain Pilgrimage
January 15–February 14, 2009
Jin-me Yoon
October 30–November 29, 2008
Jerry Pethick
September 12–October 11, 2008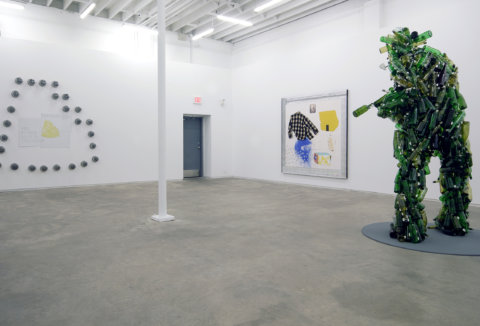 Ron Terada
May 23–June 28, 2008
Germaine Koh
April 11–May 10, 2008
Roy Kiyooka, Damian Moppett, Jerry Pethick, Ian Wallace
Process as Work
February 29–March 29, 2008
Kelly Wood, Monika Grzymala
January 18–February 16, 2008
Alex Morrison
November 23–December 22, 2007
Ian Wallace
October 18–November 17, 2007
Judy Radul
September 7–October 6, 2007
Arabella Campbell
June 8–July 7, 2007
Brian Jungen
April 27–May 26, 2007
Sam Durant
Scenes from the Pilgrim Story: Natural History
March 16–April 14, 2007
Damian Moppett
Progress in Advance of the Fall
January 19–February 24, 2007
Isabelle Pauwels
November 25–December 22, 2006
Geoffrey Farmer
Airliner Open Studio
October 21–November 18, 2006
Kevin Schmidt
September 9–October 7, 2006
Ashes Withyman, Jacob Gleeson
St. George Marsh
August 24–September 1, 2006
Christos Dikeakos, Geoffrey Farmer, Arni Haraldsson, Brian Jungen, Roy Kiyooka, Germaine Koh, Myfanwy MacLeod, Damian Moppett, Isabelle Pauwels, Jerry Pethick, Judy Radul, Kevin Schmidt, Ron Terada, Ian Wallace, Jin-me Yoon
274 East 1st
June 3–July 8, 2006
Christos Dikeakos
November 25, 2005–January 16, 2006
Alex Morrison, Isabelle Pauwels, Frances Stark, Johannes Wohnseifer
And to stop you interfering, I shall have to dematerialize you again
October 13–November 19, 2005
Geoffrey Farmer, Brian Jungen, Germaine Koh, Myfanwy MacLeod, Damian Moppett, Alex Morrison, Ron Terada, Ian Wallace, Kelly Wood
Mix with care
July 5–September 24, 2005
Ron Terada
May 20–June 25, 2005

Arabella Campbell, Neil Campbell, Ron Terada, Ian Wallace
Painting After Poverty
April 8–May 14, 2005
Sam Durant
Color Pictures
February 25–March 2, 2005
Germaine Koh
Shell
January 14–February 19, 2005

Roy Kiyooka
Open Window on a Slow Train
December 2004
Jin-me Yoon
Fugitive
October 22–November 27, 2004
Myfanwy MacLeod
Don't Stop Dreaming
September 10–October 16, 2004
Artist Curating Artists:
Damian Moppett curates Allison Hrabluik and Zin Taylor
May 28–June 26, 2004
Geoffrey Farmer
Every Surface In Some Way Decorated, Altered or Changed Forever (Except the Float)
April 7–May 15, 2004
Artist Curating Artists:
Myfanwy MacLeod curates Kyla Mallett
February 11–March 13, 2004
Damian Moppett
1815/1962
October 30–December 6, 2003
Carsten Höller, Cameron Jamie, Jakob Kolding, Myfanwy MacLeod, Kyla Mallett, Valérie Mréjen, Isabelle Pauwels, Raymond Pettibon, Ron Terada, Lawrence Weiner, Erwin Wurm
Seethe
September 10–October 25, 2003
Iain Baxter, Geoffrey Farmer, Roy Kiyooka, Germaine Koh, Myfanwy MacLeod, Ron Terada
I Sell Security
May 29–August 16, 2003
Kelly Wood
Black Plastic
April 11–May 17, 2003
Ian Wallace
February 28–April 5, 2003
Alex Morrison
Housewrecker
January 17–February 22, 2003
Allyson Clay
November 29–December 21, 2002
Ron Terada
September 6–October 12, 2002
Germaine Koh, Alex Morrison, N.E. Thing Co., Ron Terada, Ian Wallace
Signage
June 8–August 31, 2002
Christos Dikeakos
March 21–April 20, 2002
Germaine Koh
March 8–April 13, 2002
Brian Jungen
February 1–March 2, 2002
Geoffrey Farmer
Catriona Jeffries Catriona
September 9–October 9, 2001
Myfanwy MacLeod
Miss Moonshine
September 7–October 6, 2001
Geoffrey Farmer, Germaine Koh, Myfanwy MacLeod, Damian Moppett, Ron Terada, Jin-me Yoon, Kelly Wood
Supernatural Fairytales (Pink Island)
June 8–August 25, 2001
Ian Wallace
My Heroes in the Street
March 9–April 14, 2001
Jerry Pethick
Traverse
February 19–March 3, 2001
Roy Kiyooka
Filmic Works 1978–1980
November 30–December 21, 2000
Arni Haraldsson
Jerusalem
September 8–October 14, 2000
Iain Baxter
Vacuum Forms
April 27–June 3, 2000
Damian Moppett
Impure Systems
February 4–March 11, 2000
Ron Terada
Jeopardy Paintings
November 1999
Ian Wallace
Street Works 1969–1995
Part I: 1980–1982, March 1999. Part II: 1969–1999, April–May 1999
Ian Wallace
Chopaka
April 1997
Jerry Pethick
Gobi Clone
March 1997